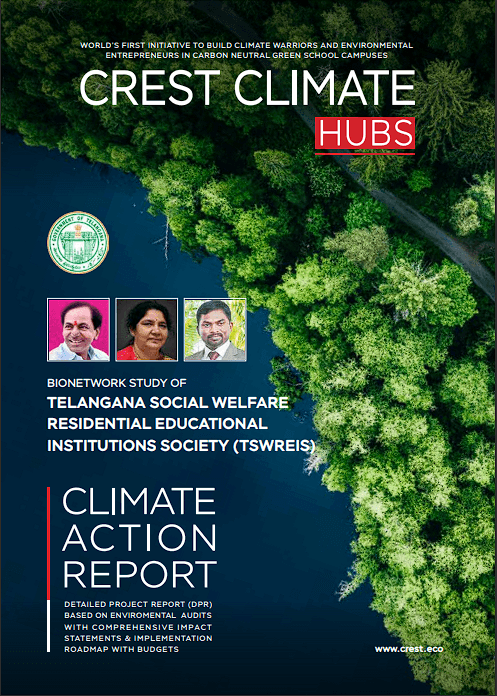 Back to Home
CLIMATE ACTION REPORT
TSWREIS, Telangana.
VISION - Roadmap to achieve impactful change to restore ecological balance by protecting critical resources for human survival such as Air, Water, Soil, etc., and create a world of Climate Warriors with a strong foundation of Triple Bottom Line Philosophy benefitting People, Planet and Profits through Green Campuses.
To start a Climate Movement with students of TSWREIS by instilling values for a future proof, all inclusive society through a career path in Environmental Entrepreneurship.
MISSION - World's first unique initiative to integrate 16 out of 17 United Nations Sustainable Development Goals in every Green Campus to be the torchbearer in grounding high-impact ecological footprint aligned with global 2030 climate goals.
For more info, contact lakshmi@crest.eco